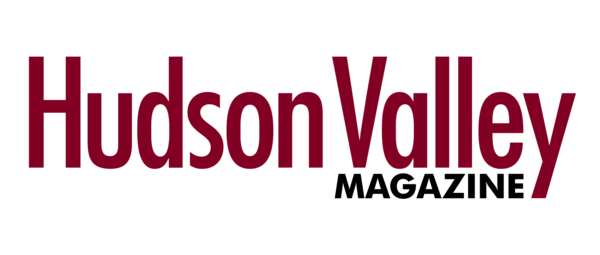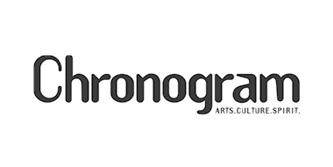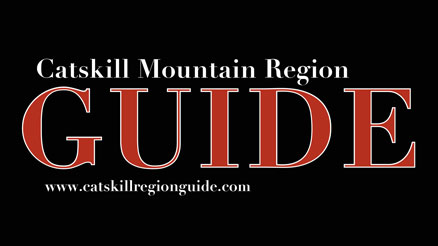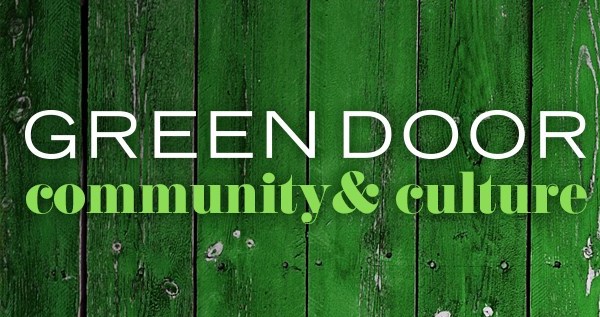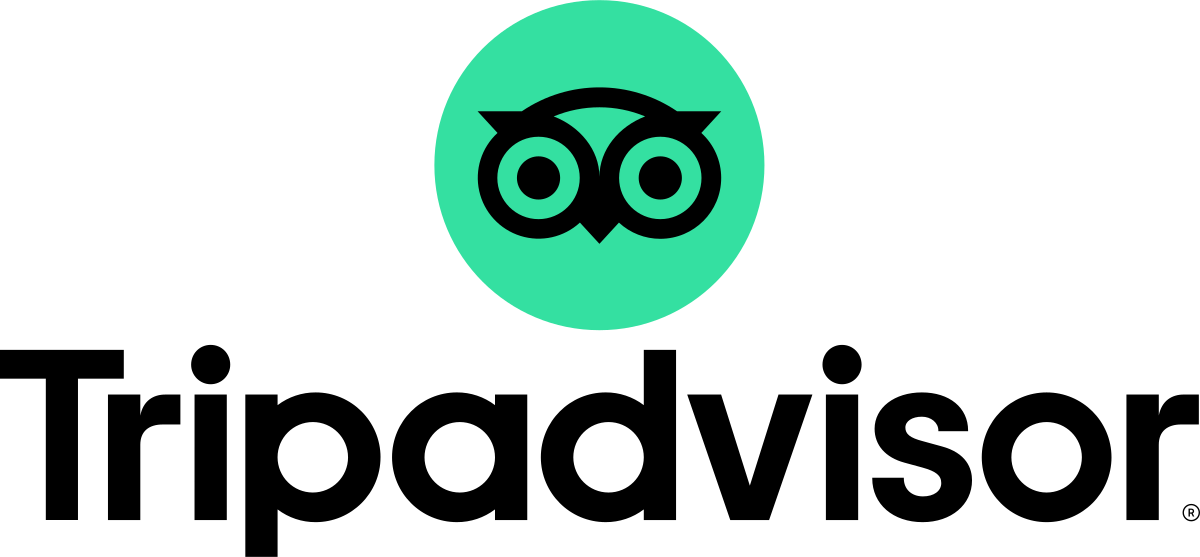 VOTED "BEST FOOD TRUCK"
Thanks for your support!
We are thrilled to announce that we have won a first place 2021 Chronogrammie for "Best Food Truck"! Thank you for your votes and your support. Spread the word about our win and celebrate with us!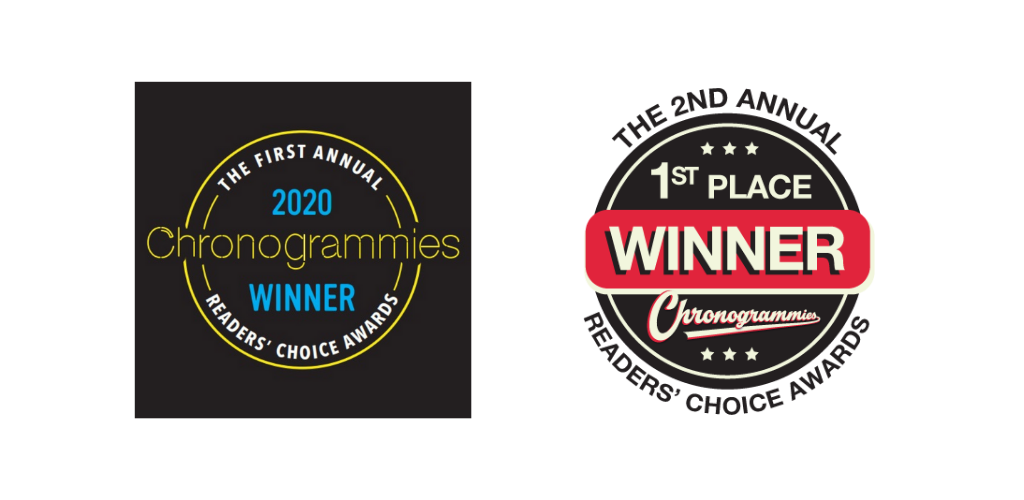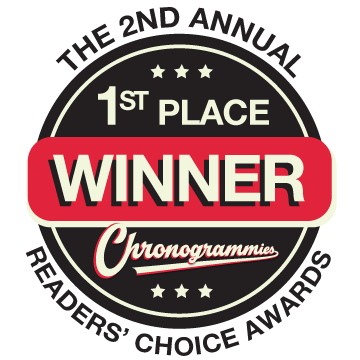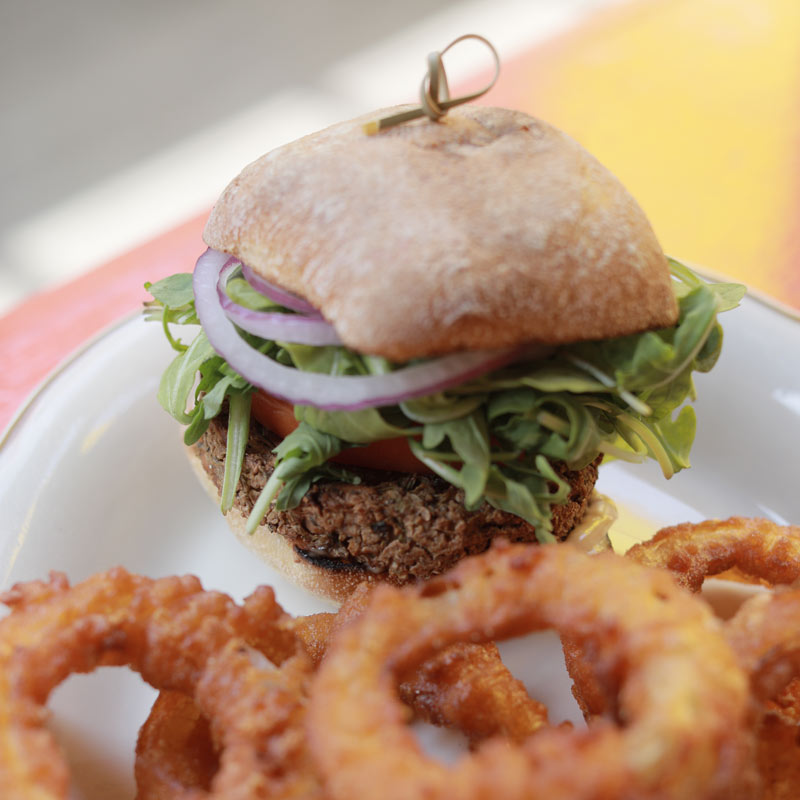 NAMED ONE OF
​"THE BEST BURGERS IN THE HUDSON VALLEY"
BY HUDSON VALLEY MAGAZINE
Veggie burgers might have once had a bad rap as crumbly bean concoctions, but the organic vegan burger at The Egg's Nest — made with a handcrafted burger from The Green Palate in Woodstock— puts those stereotypes to rest. A crispy crust encases a savory blend of oats, walnuts, sunflower seeds, and vegetables, topped with chipotle "mayo" and served on a vegan, Bread Alone ciabatta bun. "The texture and flavor really stand out; it's become a top seller, and not just among vegans," says Eric Silver, who co-owns The Egg's Nest with his wife, Cristina.
See us in the full article here.
FEATURED IN THE
​CATSKILL MOUNTAIN REGION GUIDE
​
November 2020 Issue, Page 46/48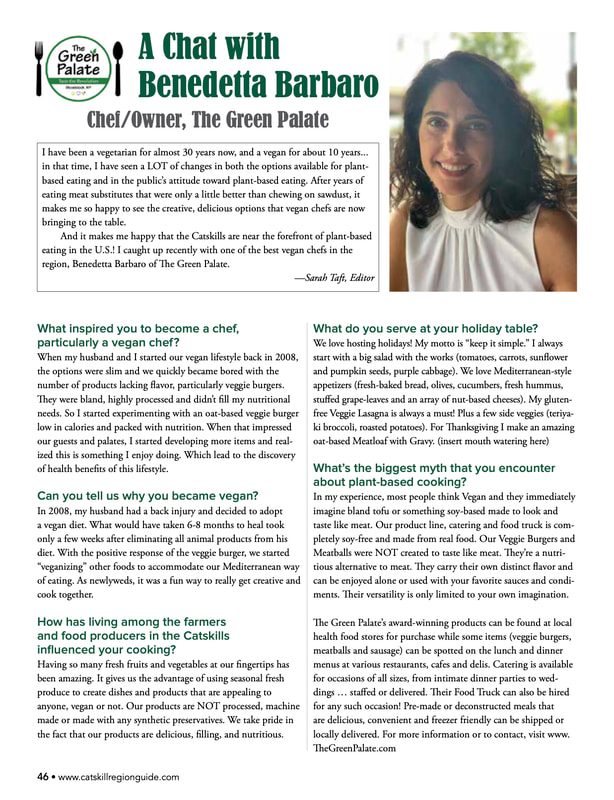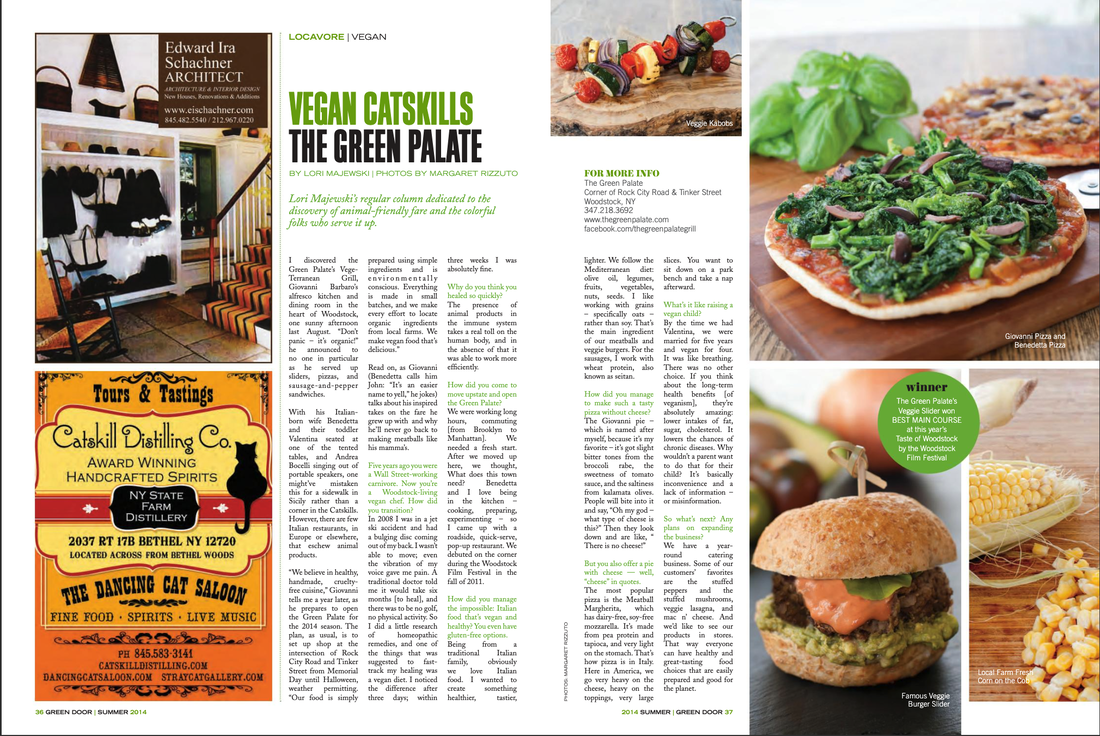 FEATURED IN GREEN DOOR MAGAZINE
Summer 2014 Issue, Page 38/39